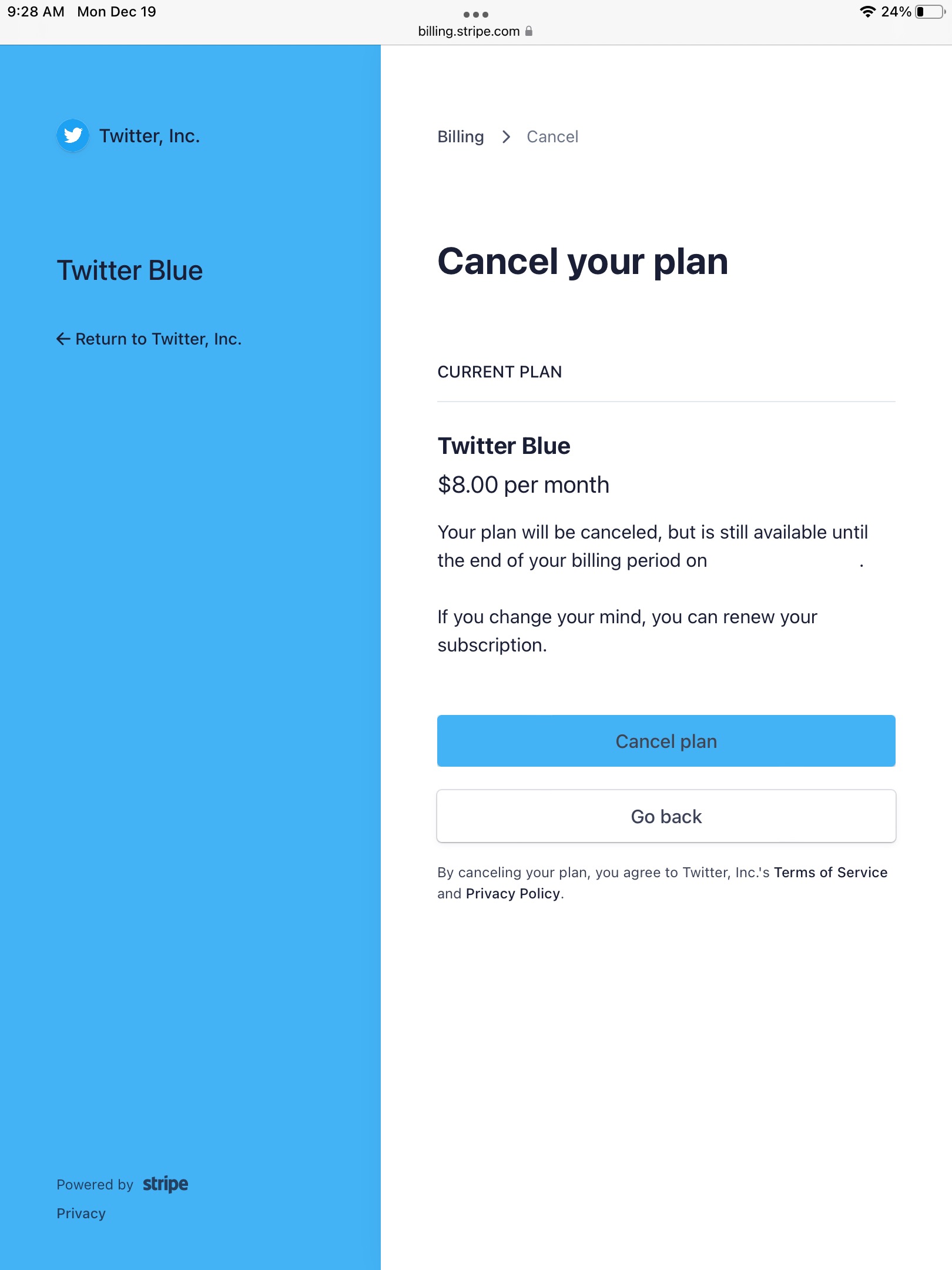 If you subscribe to TwitterBlue in order to the details or to cancel your TwitterBlue subscription you must go through the web browser the same way that you subscribed to TwitterBlue. Log into Twitter with your login credentials. once you were logged into Twitter as seen in the photo below you should see the recent … How to view or cancel TwitterBlue subscription?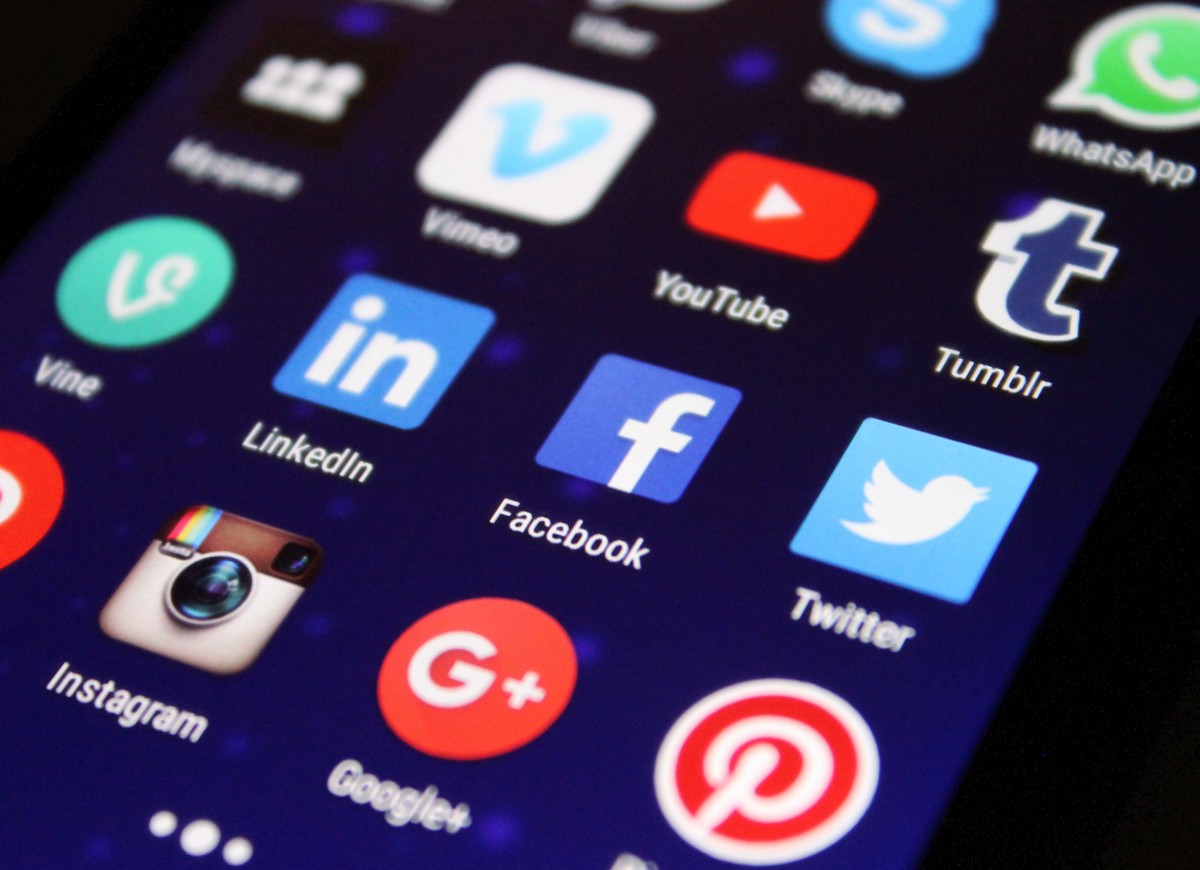 Way before Twitter introduced Twitter Blue only a certain group of people would be eligible to receive the blue checkmark which meant the Twitter confirmed the individual or organization that they claim to represent is truly who they claim to be or who they represent. It meant genuine, authentic, not an unofficial fan page or … What type of verified accounts are there on Twitter?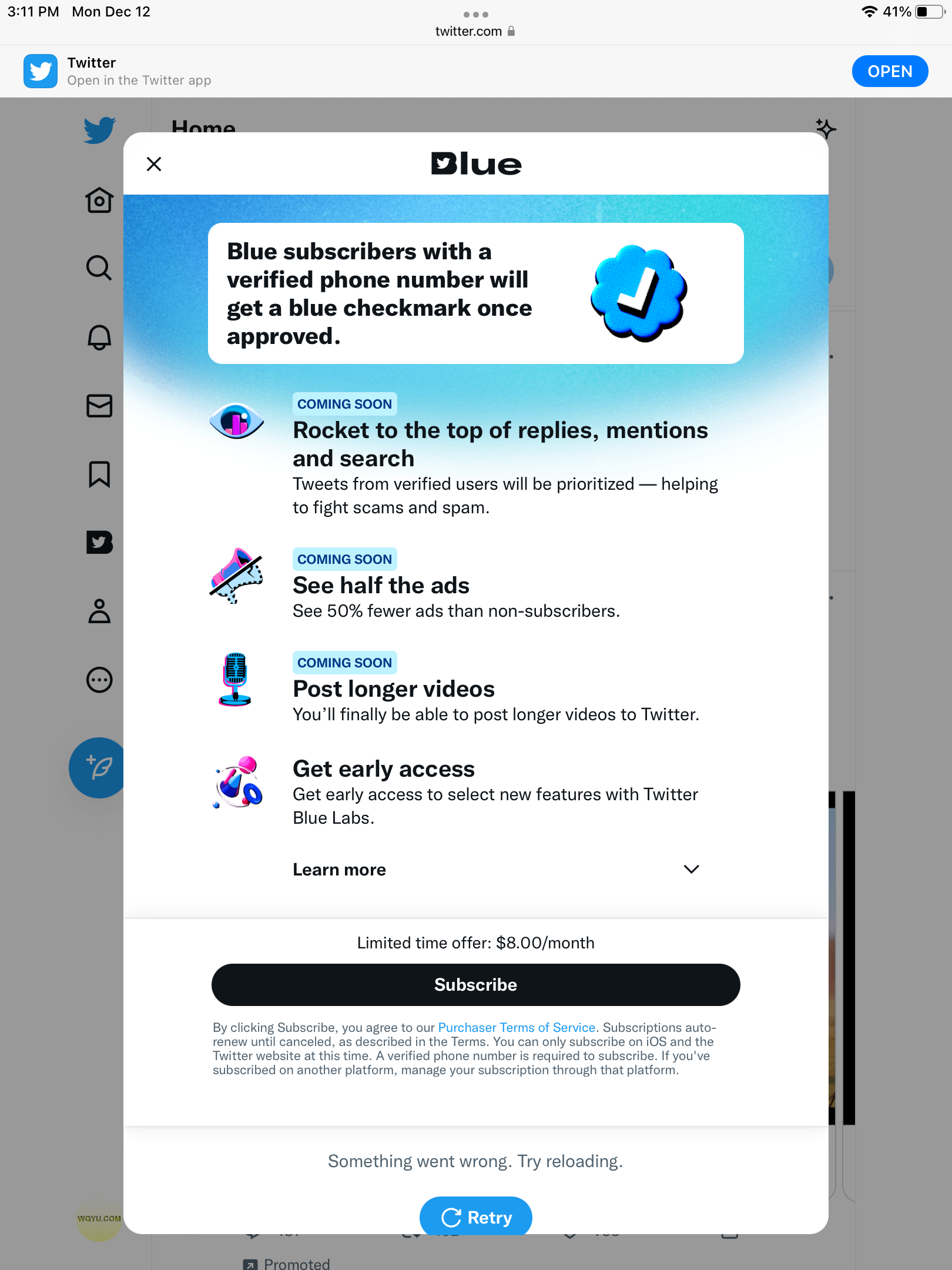 Woo hoo! Today, Monday, December 12, 2022 Twitter Blue officially relaunched allow those who meet the eligibility requirements to be able to subscribe if they want to. The eligibility requirements follow as: Accounts must be 90 days or older. Changing anything on your account such as the following your username i.e. @ name, display name … How to subscribe to Twitter Blue?