How to order your free at home COVID Test?
Go to https://covidtest.gov as seen in the photo below:

Once you arrived at the website be sure to read the frequently asked questions page as it may have already answered a question or questions that you have. This website is also available in Spanish.
Scroll down until you see a light blue button that says "Order Free At-Home test", as seen in the photo below: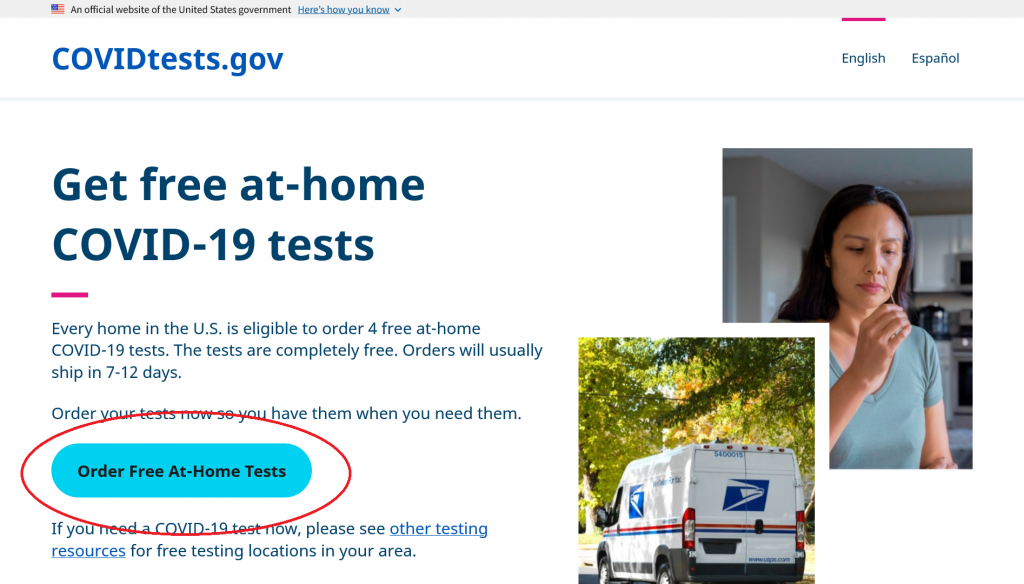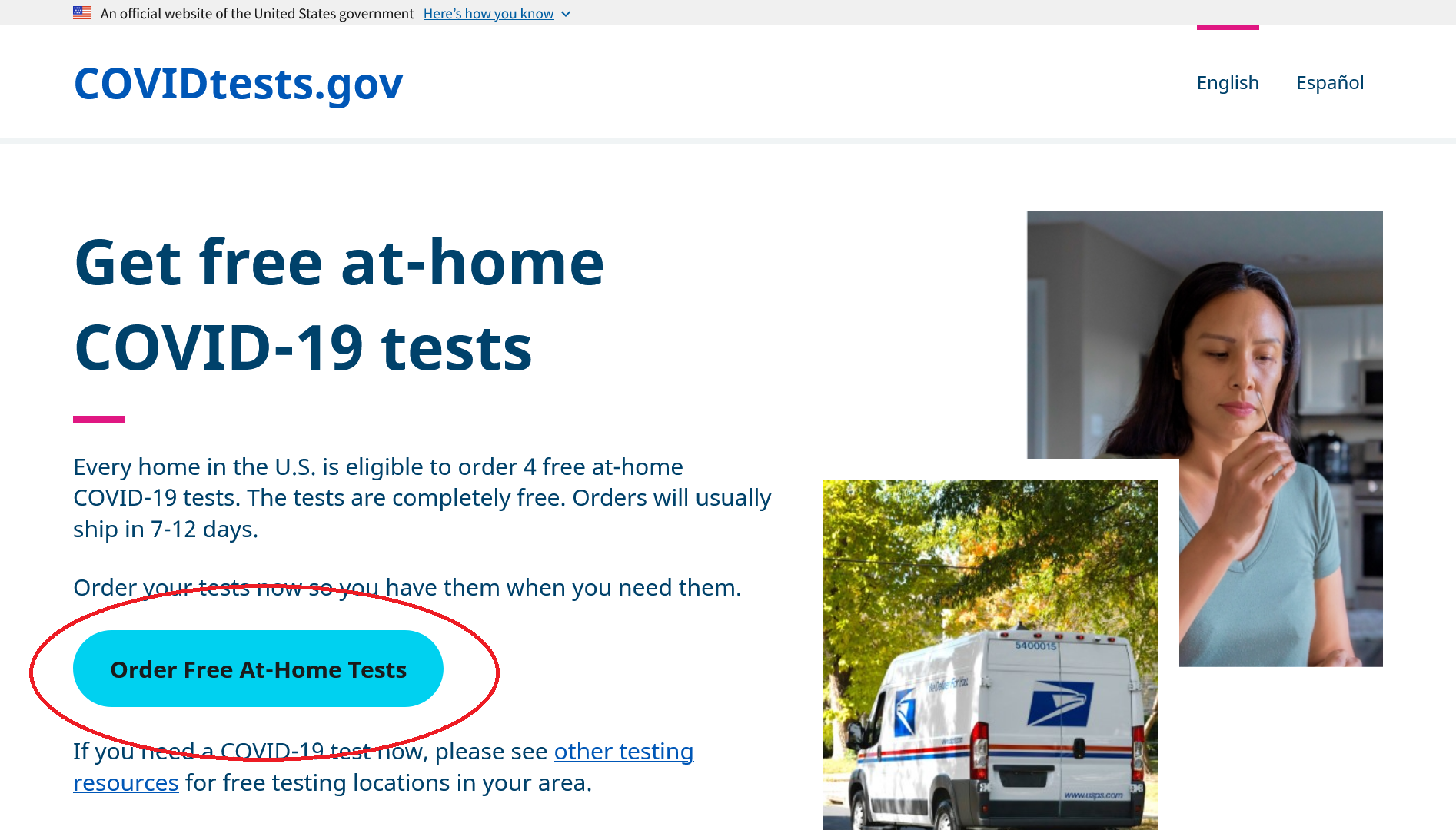 The second section of the order form will ask for shipping information, you can use the checkbox by clicking on the checkbox which will then take the information that you entered in the first section by placing your first and last name in the text fields for first and last name, the next set of boxes is your mailing address. This will ask street address or PO Box, Apt / Suite / Other, City, State, and zip code.
Once you have entered all the information in, double check to make sure that what you entered is correct, once you have verified that the information you have entered is correct click on "Check Out Now".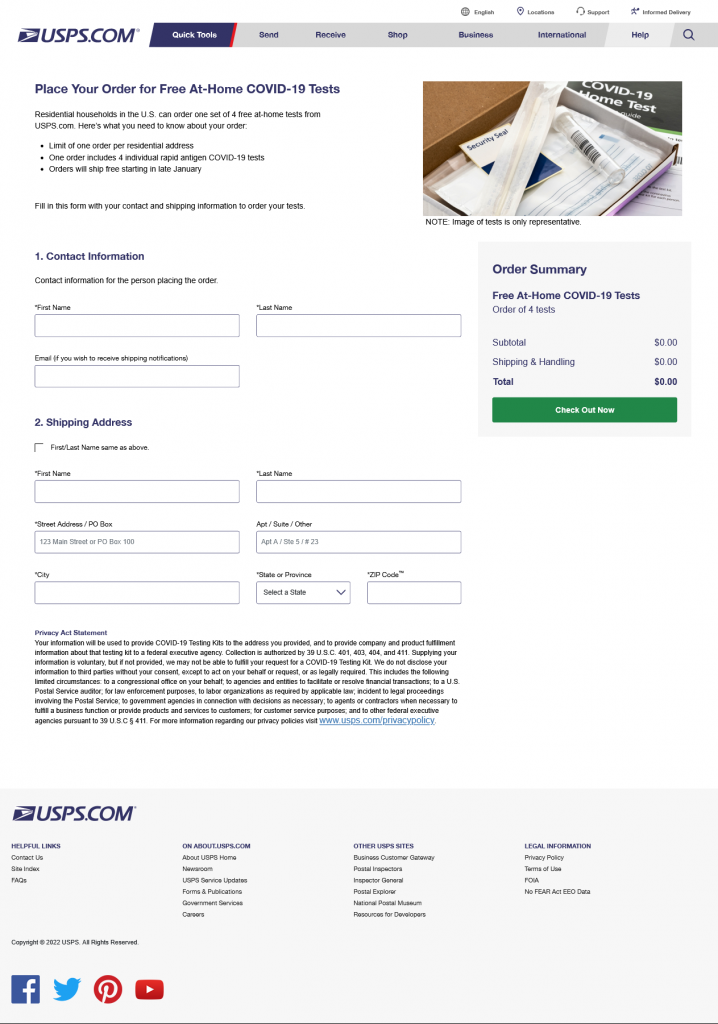 Before your order is submitted, you'll then have a chance to verify that the information you entered is correct if not you can make changes, if everything looks good then click on "Place My Order".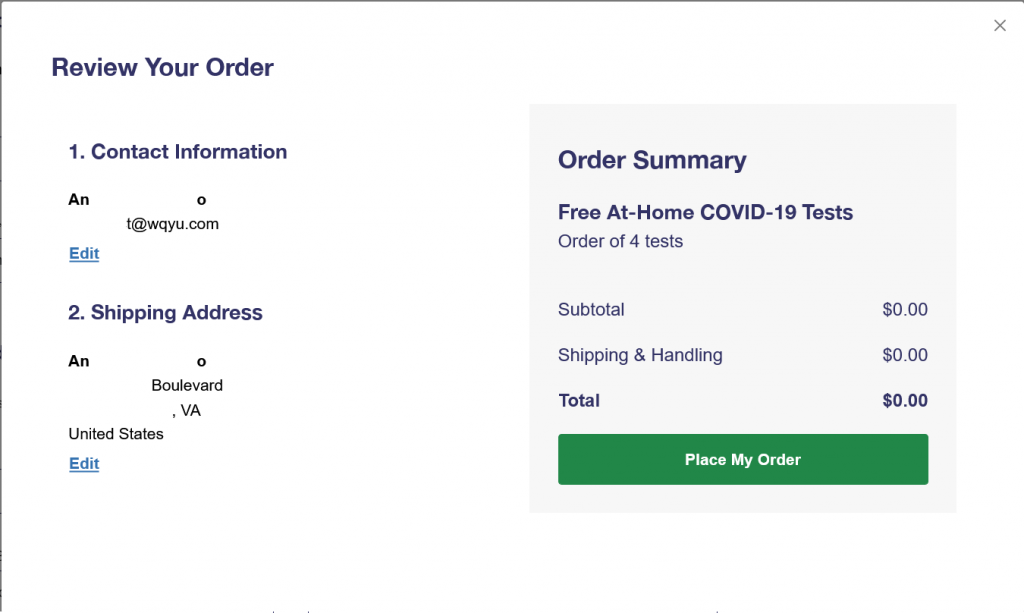 On the last page as seen below is the order confirmation, you should also receive one by email if you chose to provide an email address.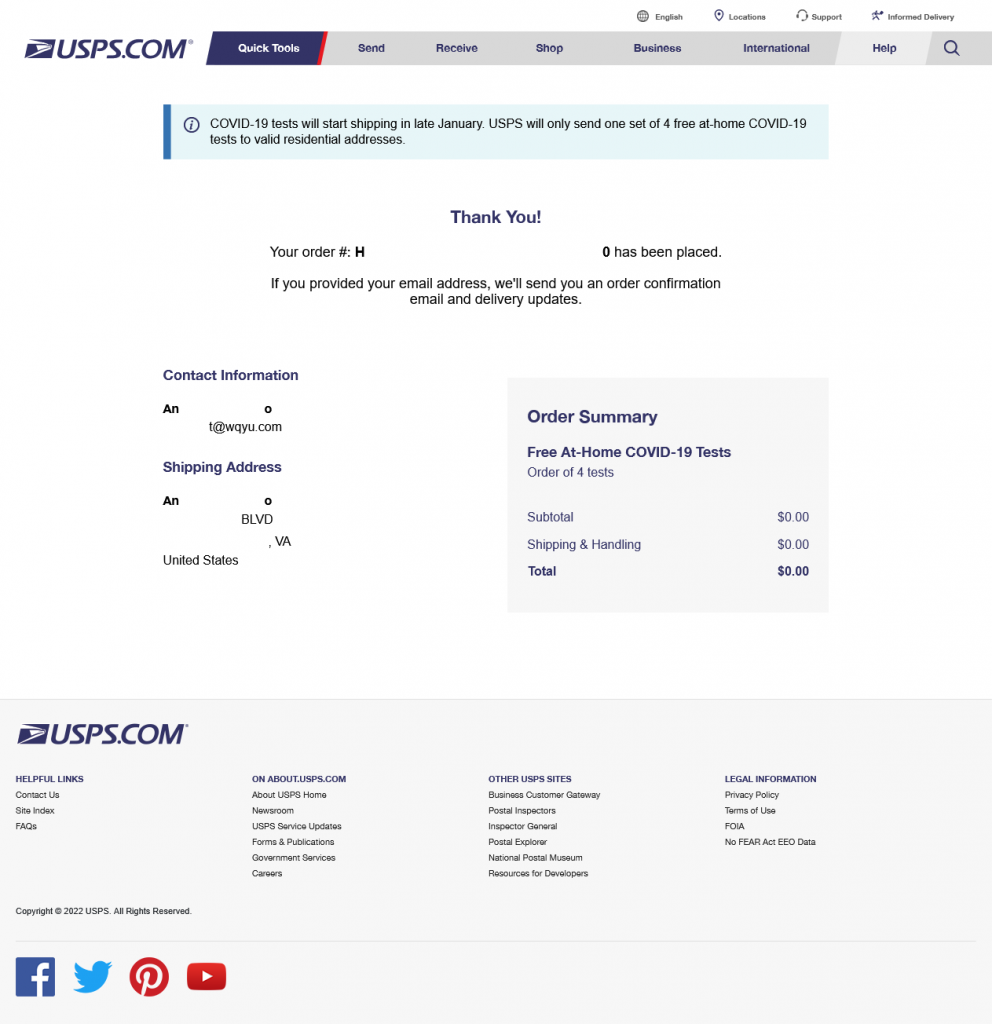 Comments
Comments are hidden, you must click on show comments to read and/or post your own.