TruthSocial: The last steps before your a TruthSocial member
If you have not read the article on how to sign up for TruthSocial go ahead and check that out. after you have signed up you'll be placed on a waiting list unfortunately.
Every now and then I will check to see if just maybe I will be on TruthSocial and what I thought was kind of odd a pop-up window is telling me to verify my phone number again as seen in the screenshot below. I'm honestly not sure if you choose to click on skip for now if it will place you back into the queue or will you be able to advance to the next step. go ahead and click on verify SMS.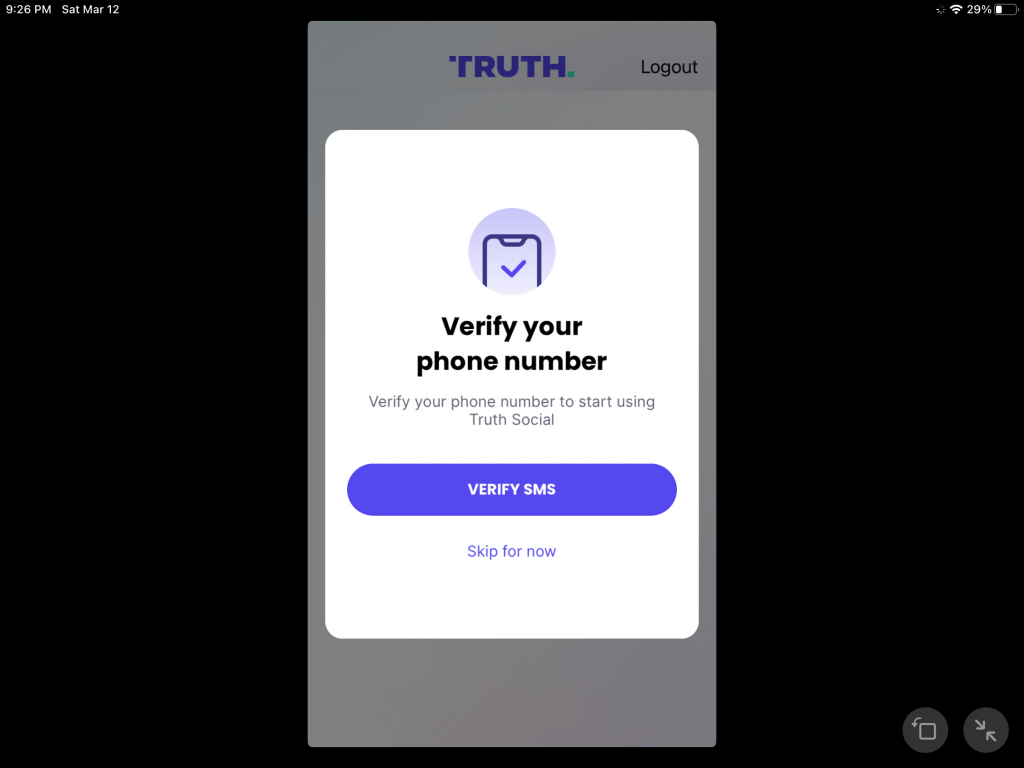 On the next page you'll need to enter your mobile phone number starting with the area code followed by your phone number. you will then receive the text message that will contain six numbers, after you have entered the six numbers click on verify then he will see a screen that looks like the one below.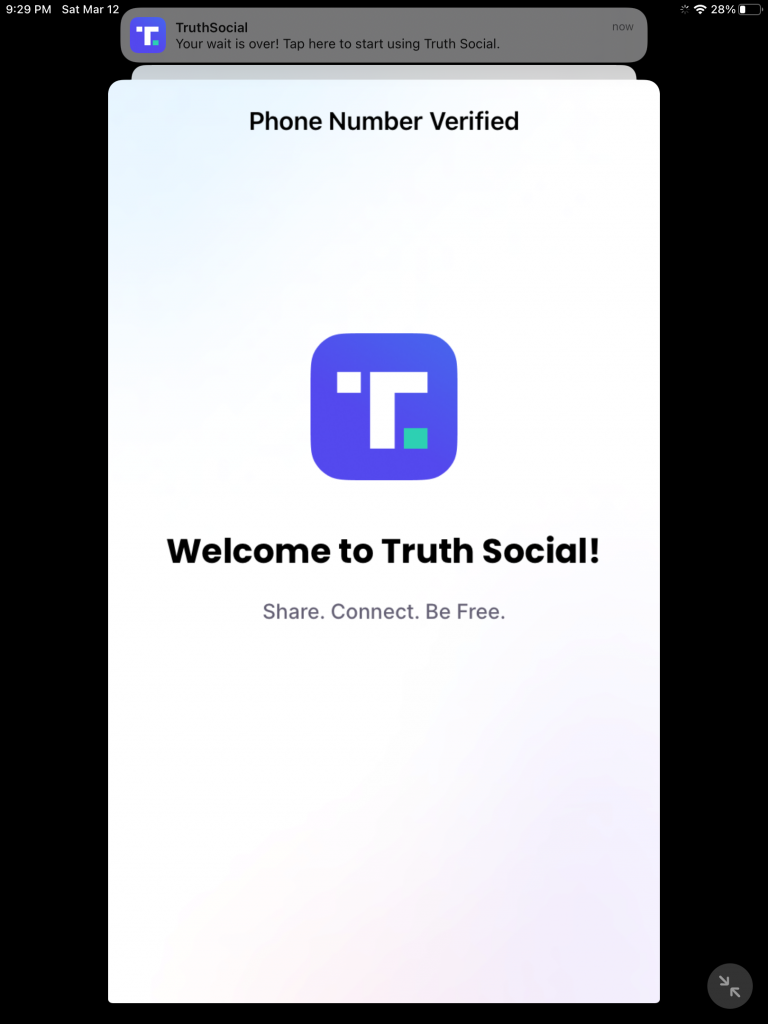 Now the fun part comes to start setting up your account.
The next page or I should say the next screen will tell you to choose a name, for me I chose WQYU, to match my profile URL @wqyu. unfortunately I don't have a screenshot of that to show you. after you have selected your screen name or I should say your display name you will then choose a profile icon as seen in the screenshot below. This will be displayed throughout the course of TruthSocial. If you choose to make your profile private public will still be able to see this.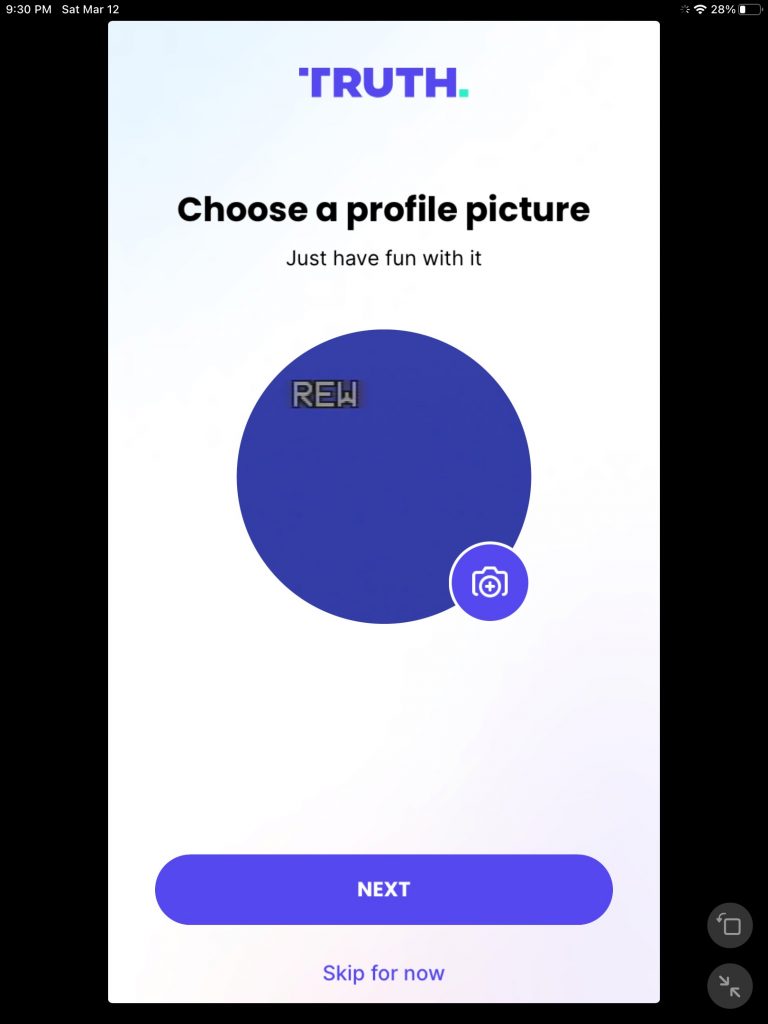 Now you'll be able to create a bio about yourself, you are limited to 140 characters. Once you're done writing your bio go ahead and click on next.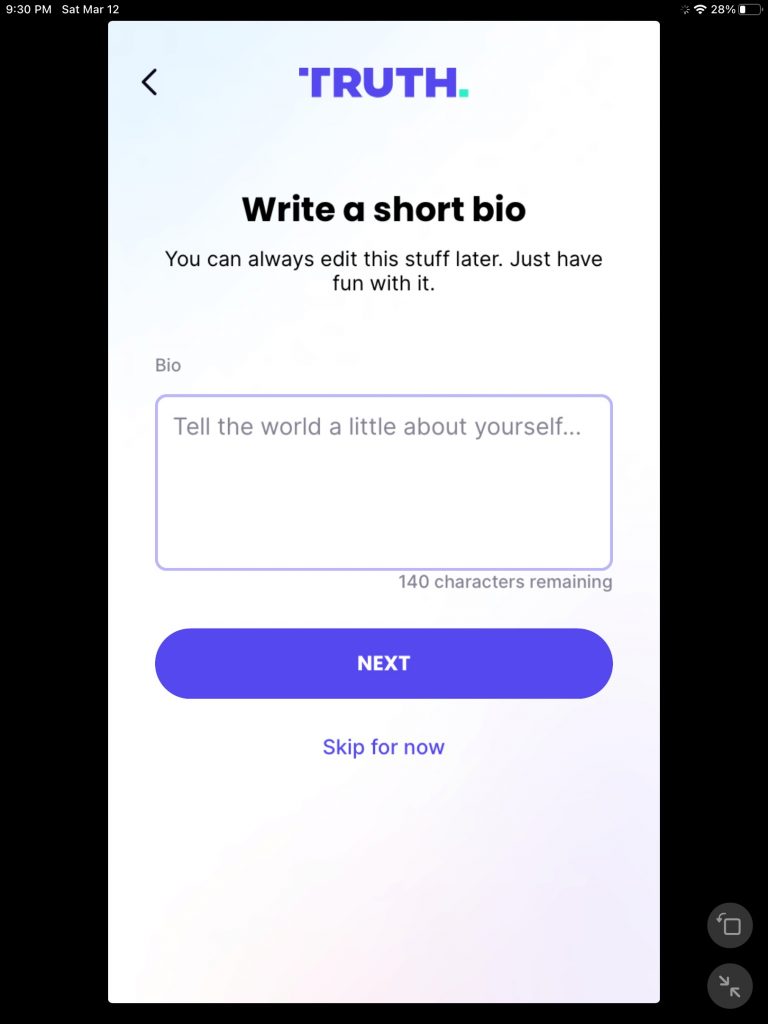 Now you'll need to choose a background cover, this will be displayed at the top of your profile. if you choose to make your profile private anyone will still be able to see this.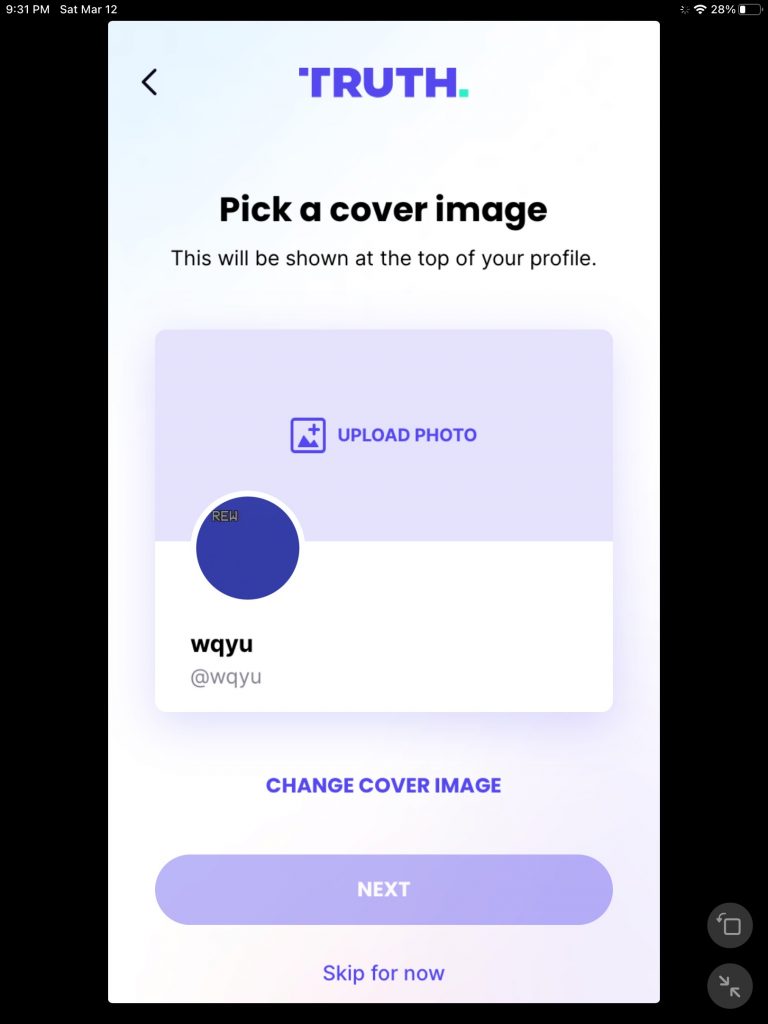 Now you'll be able to select popular accounts that you wish to follow. you must select at least two in order to complete this process. If you don't want to follow any of them go ahead and follow someone randomly you can always choose to unfollow later.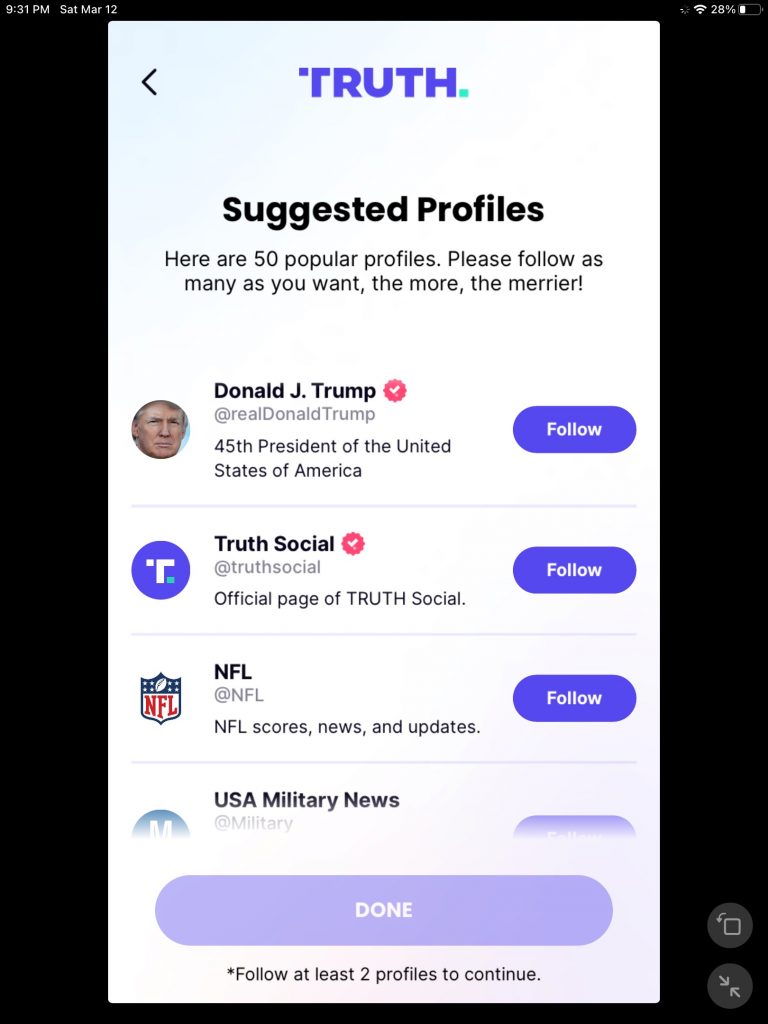 Congratulations you're now on TruthSocial.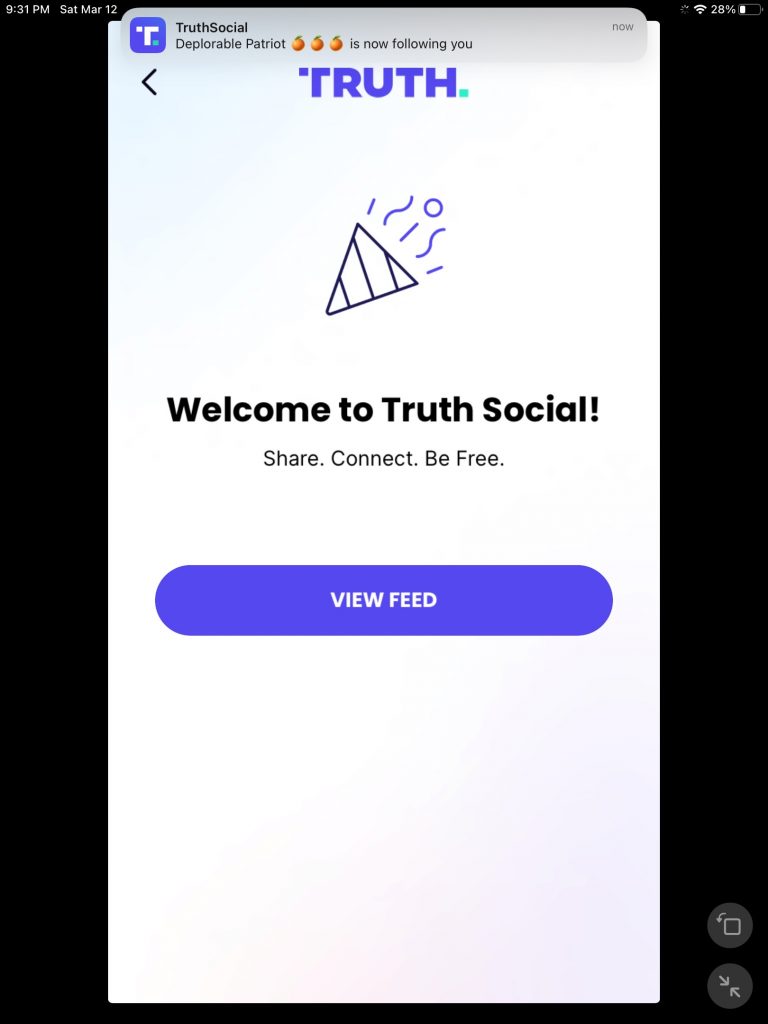 Comments
Comments are hidden, you must click on show comments to read and/or post your own.